WELCOME TO
EAST MIDLANDS AEROPARK
The Aeropark is both an aviation museum and a viewing area where you can study the preserved planes of yesteryear or watch the modern airliners of today taking-off and landing at a growing international passenger and cargo airport.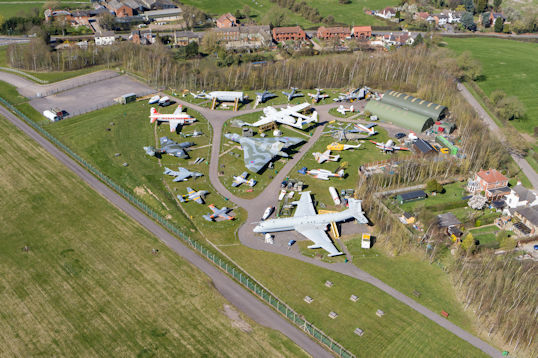 Within the Aeropark there are two viewing mounds which are just 170 metres north of the main east/west runway of the airport (runway 09 threshold). The mound at the eastern end of the Aeropark is the height of the airport perimeter fence which gives an unrestricted view across the airport perfect for taking photographs.
The Aeropark is now fully open for the 2022 season.
For this year we have changed our opening times, we will still be open the same days, Thursday, Saturday and Sunday but the opening times will be the same on each day 11:00 to 17:00 including all Bank Holidays.